Eric W. Towler was a remarkable man. He was born in 1900 and left school at the age of 12 to work in a Yorkshire pit and through a lifetime of hard work, self-improvement, luck and a refusal to limit his horizons achieved many of his aspirations.
As a Yorkshireman through and through, he believed in 'spending the brass in his pocket' and over time he was successful enough to acquire enough 'brass' to enable his purchase of Glympton Park and furnish it as a traditional country house with all the trappings – in his case collections of antique furniture, rugs, sporting oils and clocks, some of which draw us to this auction.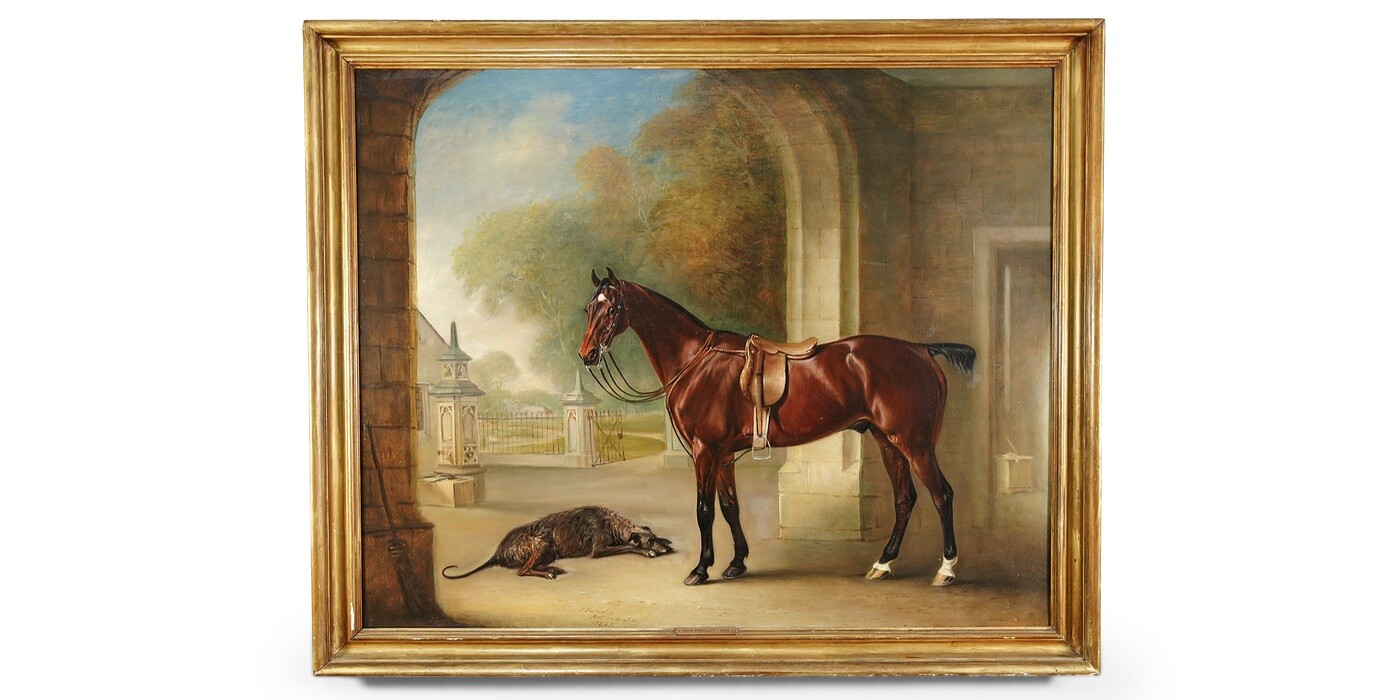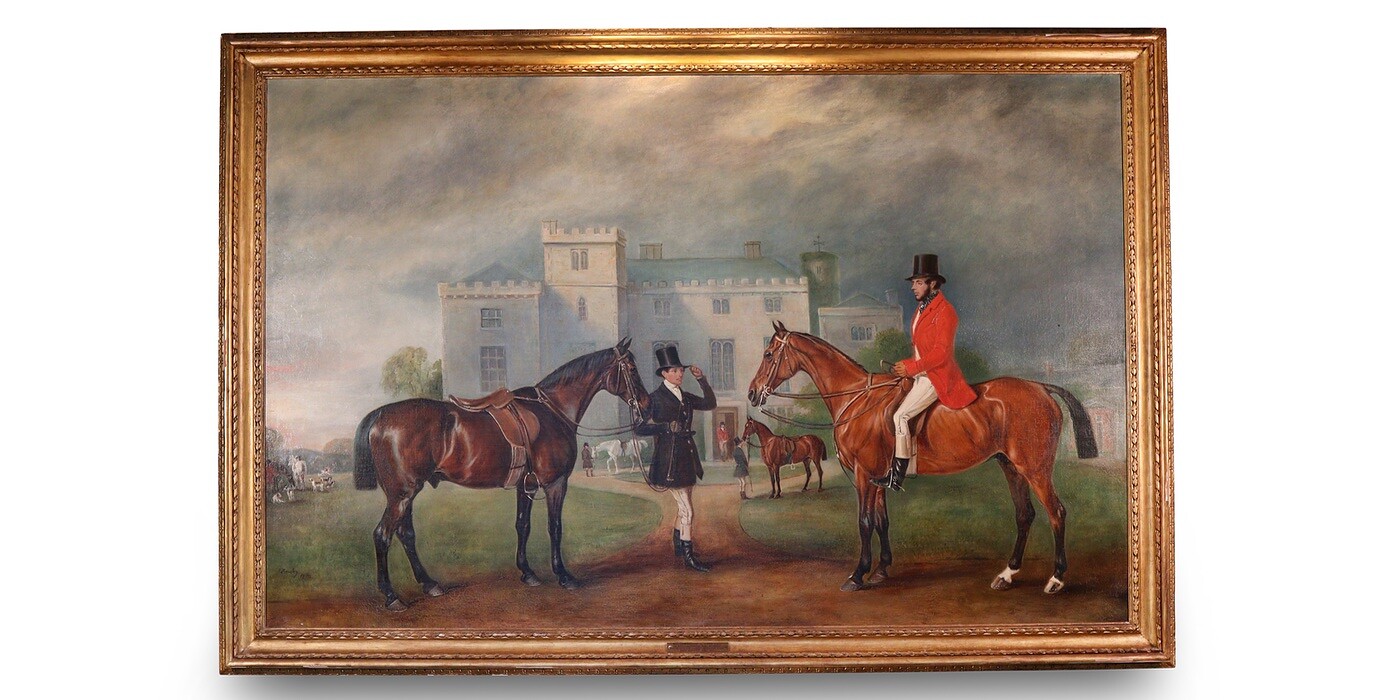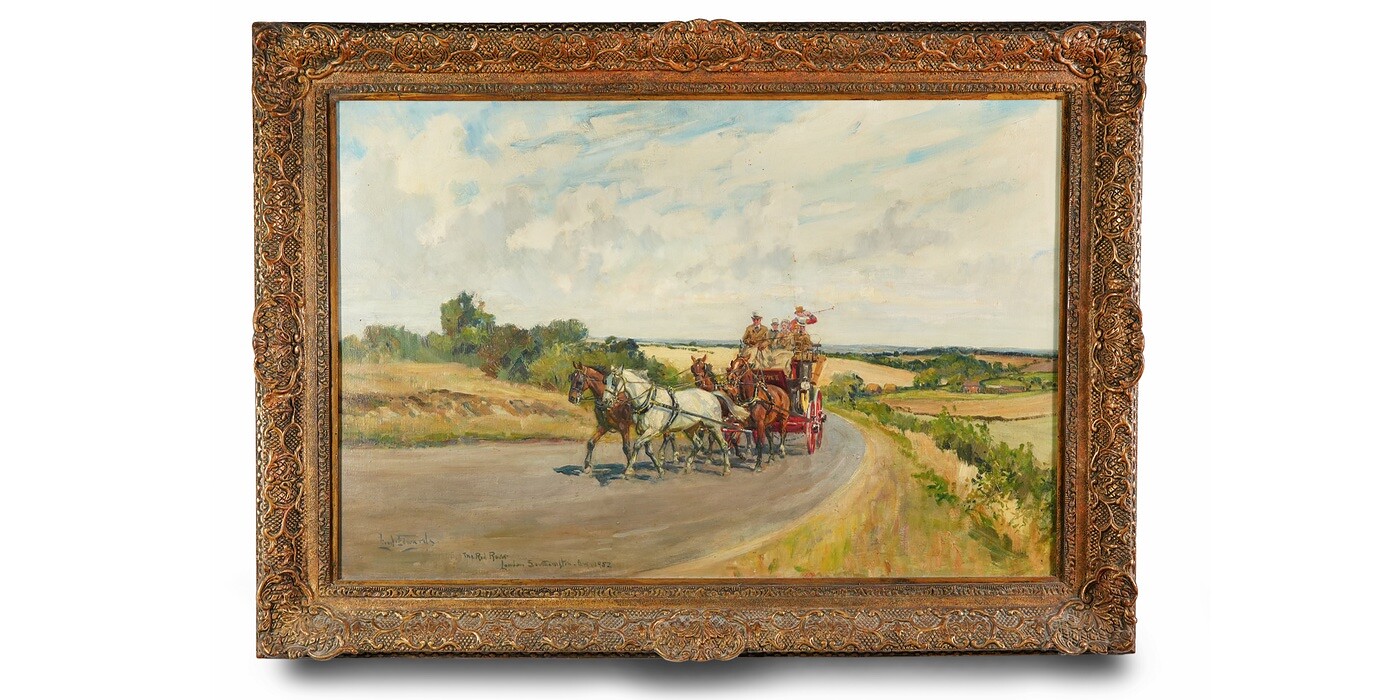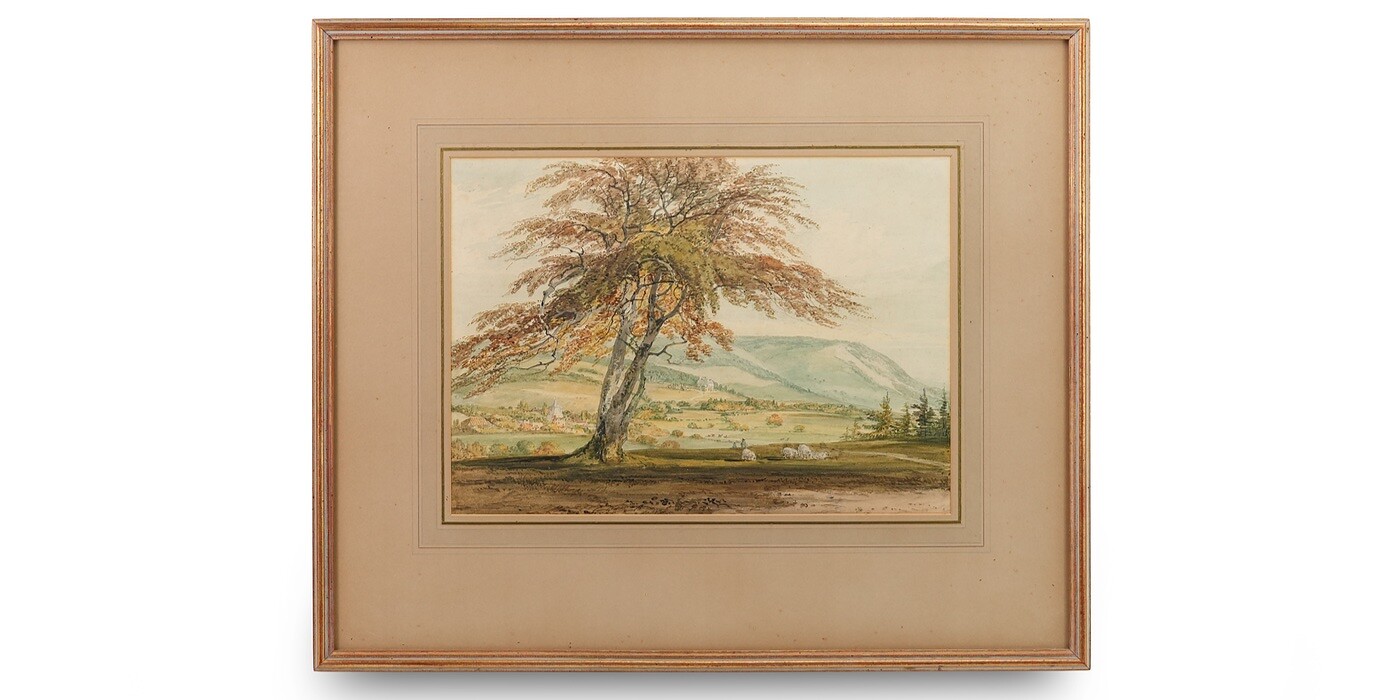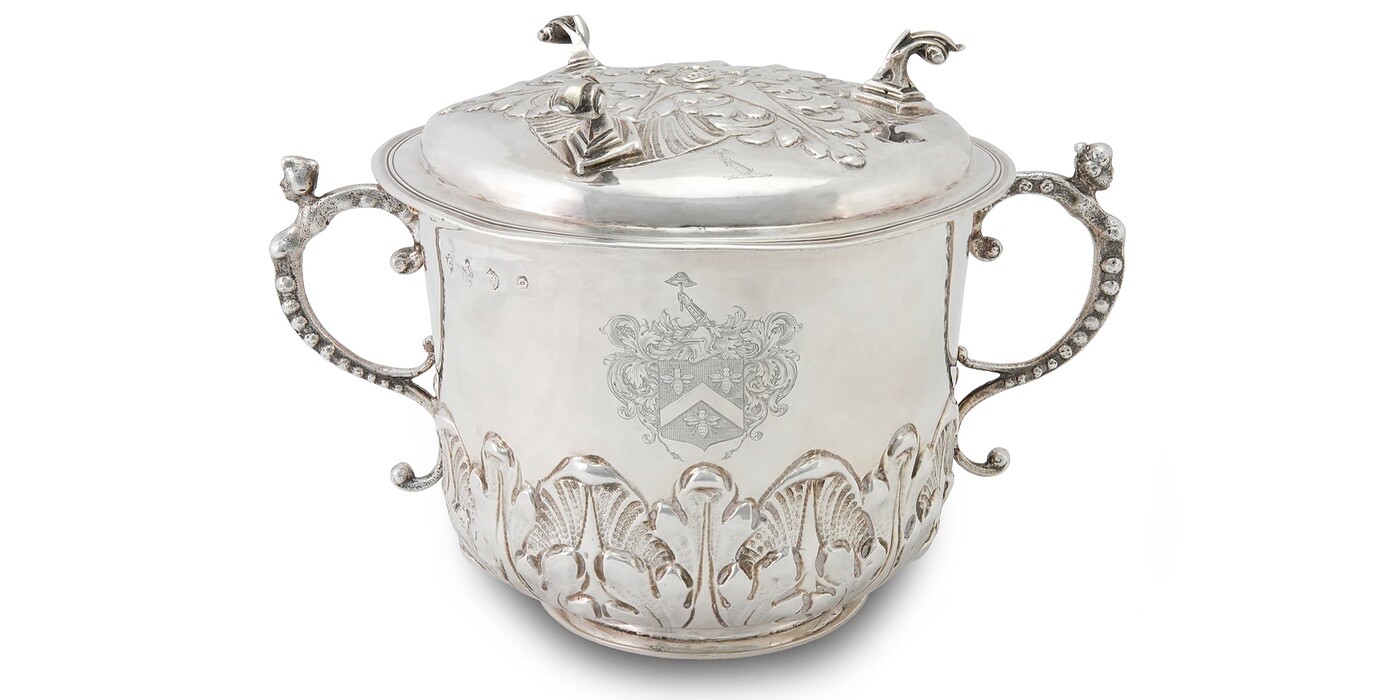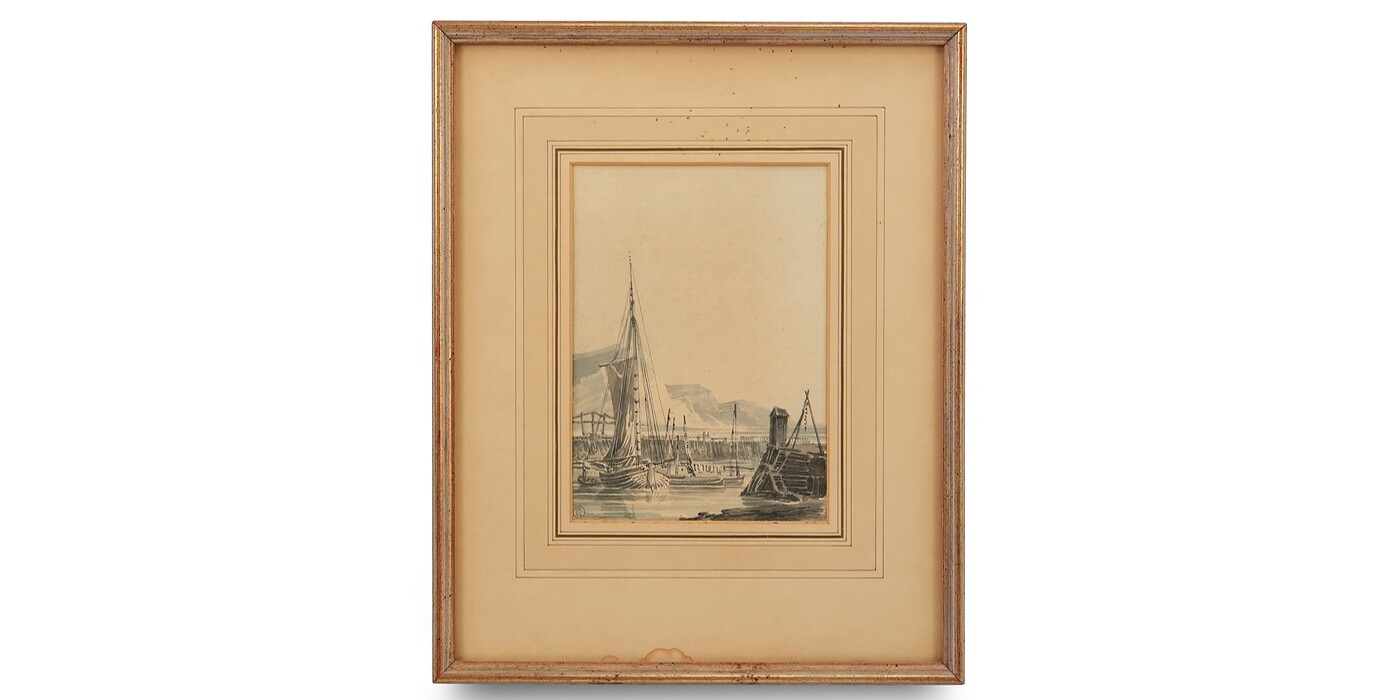 His first step was to move from the pit to an apprentice as a bank clerk, where he claimed to have learned to 'mek the tea' but seems also to have acquired skills in book-keeping, which after a period as an Able Seaman in the RNVR during the end of the first world war, served him well in his future entrepreneurial journey. At the age of twenty-one, he vouchsafed all he had into a small coal dealing business, where his gift for sales led to an early invitation to be their Sales Director, and the rest is history.
Early in his life, Eric was able to achieve one of his aspirations. He described looking in awe through the gates of Tong Hall – a large Yorkshire property in a rural location near his home and during his thirties, funded by his growing success in a variety of industrial entrepreneurial roles, he was able to acquire it, and instead look out through the gates. This was first of a series of substantial properties, and his interest in farming.
His down to earth nature, knowledge and interest in newly emergent farming technologies led to a productive collaboration with Tom Williams, who was set the task of digging for Britain as Minister of Agriculture, and he continued his interest in farming through a number of estates in Yorkshire, Shropshire and Somerset before eventually settling at Glympton Park in Oxfordshire. Here he stewarded the development and modernisation of a large mixed estate covering everything from cereals, the latest forage crops to his pedigree Red Devon beef cattle, Suffolk sheep, dairy cows and pigs.

Eric was keen to enjoy every aspect of the land, and loved country sports and shooting, but particularly enjoyed fox hunting – a passion he continued for life.  He managed to become Joint Master of the Badsworth Hunt in his early thirties, with the force and accessibility of his personality overcoming what some saw as a limitation of his humble background.  When not on the hunting field his interest in horses extended from the practicalities of carriage driving to sporting oils, notably by Ferneley and Herring some of which are in this auction.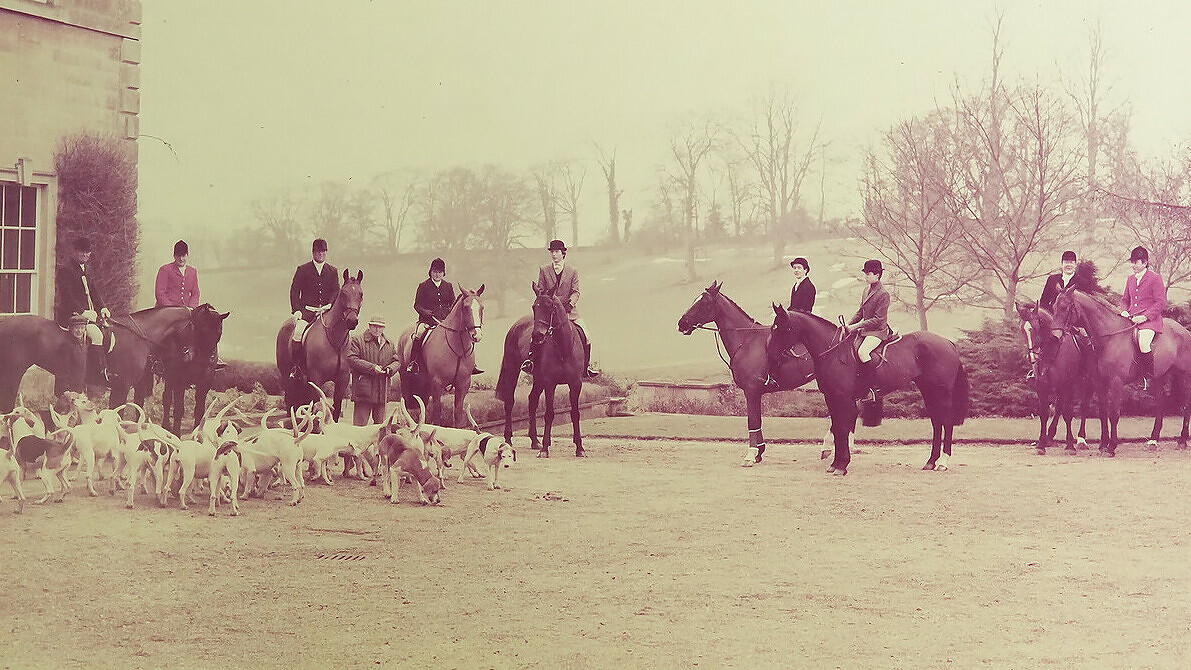 In Oxfordshire, in true renaissance style, he diversified from business to health service management as Chairman of the Nuffield, the Radcliffe, United Oxford Hospitals thus 'ticking off' another aspiration of his to be a doctor (as he initially saw it). This is a reflection of his compassionate nature to relieve suffering, which we can perhaps understand when he describes the only access to dentistry in the Yorkshire village of his childhood around 1910, being the village policeman who would attempt its removal with a pair of pliers. Much of the credit for planning of the John Radcliffe goes to Eric, and for all of this he was awarded the C.B.E and an honorary M.A by Oxford University. Various hospital features now proudly bear his name.
Eric W. Towler was known for his deep kindness, generosity, and desire to help others, especially the young. He was truly a man who understood, lived, loved, and embodied country pursuits as well as 'spending the brass'.

It is a great honour to bring the Eric W. Towler collection of sporting paintings to auction for the first time in half a century.